Good morning and welcome to Wake-Up Call, your guidebook to and roundup of the latest in city, state, and national political news...
From our Daily News team:
Members of the teachers union ratified their new $9 billion contract Tuesday, with 77% in favor. Roughly 90,000 eligible members of the United Federation of Teachers cast ballots on the nine-year contract that includes 18% raises through 2018. The lowest margin of approval for a recent contract was in 2003, when 63% voted in favor of a deal."The new agreement gives teachers and parents a larger voice in how their schools are run, and how they can better serve their students," said union president Michael Mulgrew.
If the City Council speaker has her way, the city's minimum wage might not be so minimal. Melissa Mark-Viverito (D-Manhattan) said Tuesday she would like to see the minimum bumped to as much as $15 an hour in the city, nearly double the current statewide minimum of $8. She is ready to convene hearings on the matter, she said.
Calling it "unacceptable bureaucracy," Mayor de Blasio ripped NYCHA on Tuesday for dragging its feet on installing security cameras in the housing project where two kids were attacked by a knife-wielding monster. The blast came as police were searching for a homeless man they suspect is the Brooklyn butcher who killed a 6-year-old with a steak knife on Sunday and badly wounded his playmate in an elevator. De Blasio said the housing agency has been sitting on $27 million earmarked for the security gear, and expressed outrage that officials didn't "move more quickly" to install them in the Boulevard Houses.
If only he'd appointed a buildings commissioner. Mayor de Blasio was twice denied a Buildings Department certificate verifying that one of the two houses he owns in Brooklyn is a legit two-family dwelling - because he hadn't filed all the right paperwork, according to city documents and officials.
The city's libraries made a plea Tuesday for $65 million to keep all branches open six days a week. With the extra cash, officials could open all 207 branches for six days, increase the hours they are open from 43 to an average of 50 and add 600 jobs, New York Public Library President Tony Marx told the City Council.
Former Brooklyn District Attorney Charles (Joe) Hynes was in hiding Tuesday after a scathing report accused him of possibly committing larceny by misusing public funds for a failed reelection campaign. The embattled ex-lawman may have used money seized from criminals to pay more than $200,000 to political consultant Mortimer Matz, a stunning probe by the city's Department of Investigations revealed Monday. "He's underground," said a close confidant of Hynes. "He's not talking to anybody."The DOI's 27-page report cited emails allegedly showing that 89-year-old Matz, a former DA employee who began working for Hynes in 2003, focused on his boss' reelection bid last year.
A Bloomberg-era plan to centralize training of taxi drivers is more than 18 months behind schedule —and would cost cabbies hundreds of dollars while putting private hack schools out of business. The new schools — to be operated by CUNY — are planning to charge applicants $500 for a 40-hour driver training course, plus a $35 English proficiency test, a Taxi & Limousine Commission spokesman said. That's a steep hike from the $150 students currently pay for a 24-hour course at Master Cabbie Taxi Academy in Long Island City.
Republican Rob Astorino hasn't put his money where his mouth is when it comes to beefing up mental health services. Astorino said better mental health systems — not tougher gun control laws — were needed to combat mass shootings, but he's slashed funding and staffing for such services since taking office as Westchester county executive in 2010, budget figures show. Under Astorino's helm, the county closed four mental health clinics and passed the care of their clients on to nonprofit organizations.
Our Bill Hammond's column: "You'd think that after watching the Tea Party divide and weaken Republicans, Gov. Cuomo would know to steer clear of hard-line ideologues on his end of the spectrum. But there he was Saturday, bowing and scraping for approval from the Working Families Party. He finally won the endorsement he coveted — but at the cost of tarnishing his brand as a fiscally sensible Democrat." Read more here
She's no stranger to Welsh audiences, but the BBC's Sian Lloyd is now a familiar sight to viewers across the whole of the UK, too. She tells Kirstie McCrum about early starts, alternative careers and heading up her second series of Crimewatch Roadshow
Next time you see Sian Lloyd presenting BBC Breakfast, remember how much effort has gone into her pristine appearance on the sofa.
The petite blonde who started out in the BBC Wales Bangor newsroom around 13 years ago has become a regular fixture on the big red sofa over the last year, but she says that the real heroes are the makeup team.
"They do magical things – they're magicians, those girls in the makeup department at Breakfast. They are fantastic. They can make anyone look good, which is a skill at that time of the morning."
But as well as propping her eyelids open for those early starts – "you have to be up at half past three – the middle of the night!" she laughs – Lloyd is about to launch another month of crimefighting telly, as she hits our screens for her second series of the Crimewatch Roadshow.
The Crimewatch spin-off, now in its sixth series, is co-hosted by Lloyd and Rav Wilding, the programme's male anchor since it started in 2009.
For four weeks from Monday, the Crimewatch Roadshow takes to the streets of Britain to appeal directly to the public for help with unsolved cases.
While Lloyd broadcasts out on location, Wilding appeals for help in the studio to find Wanted Faces, takes viewers through CCTV crime footage and highlights the new and innovative techniques police are using to catch criminals.
The programme will come live from nine different police forces, starting in Greater Manchester and heading to Northamptonshire in the first week, with week two in the West Midlands and South Wales, the third week in Northumbria, Cleveland and Durham, and finishing the final week with the Met Police and Surrey.
News journalist Lloyd, who started her career as a corporate lawyer based in London and Hong Kong, has spent the past few weeks filming everything from drug-driving detection techniques to kidnap driving courses.
It's all part of a programme which gives equal weight to former policeman Wilding's turn in the studio and Lloyd's on-the-road reportage – not that she's jealous of his cushy role in the studio.
Criss-crossing the UK means she's had a fair taste of a career path she could have taken if things had taken a different turn.
"I was able to go to the police college (in the north of England) and experience what it was like being a forensic police officer," she reveals excitedly.
"Obviously there's a lot more training that goes into it, but they gave me a whistlestop tour of what they do and taught me how to fingerprint, which was really interesting, from bottles or clues that might have been left at a crime scene.
"Then I had to get suited and booted into the kit and was in a scenario – a serious crime had taken place and then I had to say what I would do from what they had taught me in practice. My brain was in overdrive – it was fantastic."
That world of crime and policing is not so very far from a news journalist's remit, and Lloyd says it was a fascinating insight into how it all works.
"I'd only ever seen it on the TV before, or standing outside a crime scene reporting for the news, when you see all the forensic officers going in and out in their white suits.
"It's given me a good insight into what they're actually doing inside these properties when the rest of the world is outside waiting to find out what's happened."READ MORE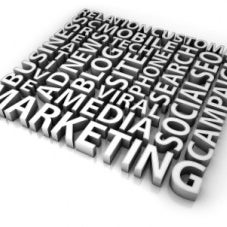 Sandsynligvis nu mere end noget andet tidspunkt i de sidste adskillige år, private efterforskere og proces-servere er forpligtet til at blive deres egne cheerleaders. I økonomisk gode tider, professionelle på disse områder har koncentreret os om overvågning, springer, og andre relaterede områder af operationer og disse tjenester solgte sig selv. Men med gange at være magert overalt, de nødt til at sætte på endnu en anden hat for at ikke kun holde deres salgstal op, men i nogle tilfælde, for selv at overleve. Dette bruges sjældent hat, eller i nogle tilfælde helt ny hat er hat af private investigator markedsføring og reklame.

Reklamer kan være en del af markedsføring, men markedsføring er ikke udelukkende reklame. Marketing er noget, som en virksomhed gør for at fremme sig selv. Der er bogstaveligt talt hundredvis af bøger og artikler, der er blevet skrevet af succesfulde iværksættere på hvordan markedet detail og endda servicevirksomheder. Men undersøgende og proces virksomheder er ikke kun servicevirksomheder, men dem, der til tider touch på store følelser og privatliv for deres gæster. Denne kombination kan gøre markedsføring vanskeligt. Så hvad kan en opsøgende virksomhed eller proces servicevirksomhed gøre for at forblive levedygtigt?

Når du tænker om reklame og markedsføring for et detektivbureau, en masse ting kommer til at tænke. I modsætning til en typisk detailforretning hvis mål demografiske er inden for et par radius km, har denne forretning en demografisk, der er nogle gange på verdensplan. Der kan beløbe sig til en lille samlede procentdel af årets udgang i alt, men hver lille smule tilføjer længere. Så i stedet for en lokal avis, flyers, eller endda radio reklame for en typisk virksomhed, har et detektivbureau en masse flere muligheder, at det kunne holde.

Et detektivbureau skal virkelig sidde og kortlægge hvem deres kunder er eller der kunderne er, at de ønsker at tiltrække. De skal derefter finde ud af, hvor disse klienter er placeret og bare, hvordan de kan gå om at forbinde med dem. I modsætning til en mindre detailforretninger eller lokale virksomheder, der er sandsynligvis boksede-i til at være lokale eller måske regionale, kan denne type af business være lokale, regionale, statewide, landsdækkende, og endda på verdensplan.

En typisk detail eller lokale virksomheder kan drage fordel af at deltage i nogle foreninger. Men vil det bringe dem nogen reel yderligere business eller salg? Det meste af tiden, er det bedste de kan håbe på nyttige tips og råd. Sådanne råd eller tips kan omfatte: Hvordan til at lægge deres plantegning, hvad et nyt produkt kan være det er ved at komme ud, eller et vilkårligt antal koste skære metoder. Men dette er egentlig ikke tilfældet for et detektivbureau.

At deltage i en forening eller et lokale handelskammer kan hjælpe en privat detektiv i mindst to forskellige måder. Det kan eventuelt åbne op for agenturet skal enhver reklame eller reklame sponsoreret af gruppen som fagblade, shows og lignende. Det kan også sætte agenturet lige midt i en networking bonanza, især hvis investigator er i et mindre område med ikke meget konkurrence. Skulle et agentur, der er uden for dette område skal udføre noget arbejde inden for du er i, de har nu en mulig kilde til at få det gjort så de ikke behøver at rejse en stor afstand.

Taler om netværk, er der sandsynligvis en lokal kapitel af en business networking organisation i dit område. Den mest populære ene af disse er baseret i Californien med flere kapitler i hele USA. De mødes når en uge og medlemskab er omkring 300,00 dollar om året, give eller tage. Du har en valgfri frokost og derefter en networking møde. Det vigtigste mål er at holde så mange penge i gruppen som muligt. Der er kun én type af virksomhed i hver gruppe også. En advokat, en detektiv, en blomsterbutik, osv. De arbejder hårdt for at bruge penge frem og tilbage i gruppen inden jeg går uden for gruppen.

Hvad med forskellige hjemmesider, der samler efterforskere og papir servere og deres oplysninger? Abonnere på disse kan åbne dig op til landsdækkende og verdensomspændende eksponering for potentielle kunder. Det er ikke kun til target enkeltpersoner; men advokatfirmaer, forsikringsselskaber og igen, alle vigtige netværk aspekt, også. Nogle steder vil nævne din virksomhed under generelle overskrifter, mens andre giver dig en chance for at pynte dig selv og dine services. Omkostningerne varierer meget, og det gør stilen af webstedet, og fordel for dig.

De prøvede og sande metode til din lokale og regionale demografiske område er de pålidelig gule sider. Der er en ægte fordel til at blive placeret i telefonbogen. En masse mennesker stadig vælge det når de har brug for noget lokale, mens du søger på internettet, hvis det er uden for deres område. Jeg har kun prøvet denne metode til reklame en gang. Jeg lagde ikke mærke til et stort hop i erhvervslivet, men jeg kan ikke huske hvordan og hvad der er opført enten.

Lokal annoncering kan ske mange måder og har normalt en meget mere fleksibilitetend noget andet er nævnt. Nyhedsbreve, kan hvorvidt lavet in-house eller købt fra enkreditor, udrette en hel del. Samtidig oprettelse af navn anerkendelse, de vil ogsåopbygge troværdighed og vil uddanne læser på lige, hvad det er, at du kan gøre fordem. De fleste to-sidet nyhedsbreve kan gøres internt for omkring 10 cent stykket. Jegtror, nøglen til disse er at levere så mange som muligt. Mailing er fint også, men du fårikke mulighed for at gå ind i en anden persons virksomhed og se dem ansigt til ansigt.Tomgang samtaler kan nogle gange føre til en ny sag eller en ny klient.

Aviser, radio og tv kan hjælpe dig med din lokale og regionale markeder. Aviser, menstilsyneladende dyre, kan få dig ind i en lille demografiske, der er stadig derude. Skriveen lille artikel og tilbyde det gratis til en avis og se hvor mange kommentarer du fårned af gaden, hvis det bliver offentliggjort. De er stadig relevant, så langt. Problemet erat finde ud af, hvilke dage og hvor i papir til at sætte din annonce.

Radio og tv dækker meget mere område og er mere almindeligt anvendt. Uanset omdu ønsker at målrette et etableret område, du allerede har, tilbyde en ny vare ellertjenesteydelse, eller du vil udvide dit navn til et nyt område, disse to medier kan væremeget nyttig. Nice-ting om radio og tv er fleksibilitet. Du kan fremstille din steder ogfinde at de enten ikke virker eller du kan realisere en ny mulighed, der netop kom fremi lyset af nogle område omstændighed. En redigering kan gøres på en del af stedetuden at skulle gentage hele handels- og problemet løst.

Der er flere små ting, som et agentur kan gøre for at hjælpe sig selv, også. Visitkort,kuglepenne, og andre nyhed emner kan hjælpe. Har du nogensinde lagt mærke til atalle har brug for noget at skrive på på én gang eller anden? Hvor omkring bestillingnogle puder af papir med dine virksomhedsoplysninger på tværs i toppen? Næstegang du er i retsbygningen på offentlige terminaler, drop en pad på 100 sider ud forhver computer. Tre computere? Der er 300 lille visitkort, der er klar til at gå ud mednogle af netop de mennesker, der er i din demografiske!

Ikke tøve med at dukke op på et møde, lokale eller på anden måde, og holde etforedrag om noget relateret til dit felt, hvis du bliver spurgt. Ved at donere tid ogekspertise, har du bygget nogle goodwill og navn anerkendelse. Har du været til enskole eller en form for uddannelse siden sidst? Skriv op et afsnit om det og sende det tildin lokale medier. Radio, tv og aviser skal fyldstoffer for deres afsætningsmuligheder påforskellige tidspunkter. Og de vil offentliggøre disse gratis, så længe de ikke åbenlystreklame din virksomhed.

En af de ting, som jeg har gjort den sidste måned eller to, emailing svig beskeder gratistil alle, der ønsker at blive underrettet. Indberetninger kan være lokale problemer,ligesom en udslæt af indbrud, eller de kan være en landsdækkende kreditkortsvindel.Enten måde, folk spise slags ting og tror, du er en ekspert på dit område. Jeg sendte enpå nytårsaften og fik et opkald fra en Indianapolis radiostation. De ringede tilbagesenere på en aftalt tid og interviewede mig live på luften omkring indberetningen. Ikkekoster mig en skilling. Det gode ved disse er, at du kan subtilt (eller ikke) fremme dinforretning og tjenester, du tilbyder. De er dine e-mails, din kreation, og de er gratis. Dekan ikke klage alt for meget.

Endelig overveje at udgive en månedlig "Overbygning" ark til din county. Tage de civil-og strafferetlige poster fra County Degnens kontor og kompilere dem i et læsbartformat. Tilføje gerninger, realkreditlån, hæftelser og udgivelser, plus de føderalekonkurs oplysninger, og du har en samling af oplysninger, der er ønsket af banker, fastejendom mennesker, leasing selskaber, og kort sigt långivere. Jeg debitere $15,00 pr.måned. Dette også betyder noget andet for dig. Det lægger en masse folks navneforan dig, du søger sandsynligvis til enten tjene et papir til eller undersøge. Dette kanvære et væld af oplysninger til din abonnenter og for dig på samme tid.

Regne ud en måde at komme til den vigtige mennesker i et advokatkontor, sekretærer,af måske tage nogle snacks til dem hver gang i et stykke tid. Kom med nye ideer, derfår du anerkendt af de lokale advokater. Det er alle en produktion, så vær din egenstjerne.

Dale R. Seward
P.O. Box 51
113 syd Washington Street
Suite #02
Bobs undersøgelser
812. 988. 8058
www.bobsinvestigations.com
www.myspace.com/ bobsinvestigations
www.Facebook.com/ bobsinvestigations
www.Twitter.com/ bobthepi


Velkommen til OIGS overholdelse 101 webside. OIG udviklet de gratisundervisningsressourcer, der er opført på denne webside kan hjælpesundhedspersonale, praktiserende læger og leverandører forstår de sundhedspleje svigog misbrug love og konsekvenserne af at overtræde dem. Disse overholdelseuddannelse materialer kan også give ideer til måder at dyrke en kultur for overholdelseinden for dit eget helbred omhu organisation.
Generel overholdelse uddannelse materialer
Overholdelse af Program retningslinjer
OIG har udviklet en serie af frivillig overholdelse program vejledninger rettet modforskellige segmenter i sundhedssektoren industrien, såsom hospitaler, plejehjem,tredjeparts-billers og varigt medicinsk udstyrsleverandører, til at fremme udvikling oganvendelse af interne kontrolelementer til at overvåge overholdelse af vedtægter,regler og kravene i programmet. Dokumenterne giver principper at følge når udvikle encompliance-program, der bedst passer til behovene i din organisation. Dokumenterneogså identificere svig og misbrug risici at holde øje med, når du opretter et program.
Udbyder overholdelse uddannelse
Generalinspektør diskuterer betydningen af sundhedspleje overensstemmelse
Dan Levinson Inspector General Daniel Levinson skitserer vigtigt overholdelsespørgsmål for sundhedspersonale før sundhedspleje overholdelse Association.
Overholdelse uddannelse materialer til sundhedspleje bestyrelser
Et mødebord på grund af deres tilsyn ansvar, bestyrelserne har en unik mulighed for atpåvirke deres sundheds organisationer til at fremme kvaliteten af pleje og omfavnelseoverholdelse af lovgivningen. Disse ressourcer kan hjælpe instruktører, der ikke kanvære advokater eller behandlere, skabe en virksomhedskultur, der fremmer høj kvalitetpleje og omfatter overholdelse af lovgivningen.
Overholdelse uddannelse materialer til læger
Brochure dække disse undervisningsmaterialer hjælpe undervise læger om de føderalelove der skal beskytte Medicare og Medicaid og programmet modtagere fra svindel,spild og misbrug. Materialerne opsummere de fem vigtigste føderale svig og misbruglove, der gælder for læger og giver tips om, hvordan læger bør være ioverensstemmelse med disse love i deres relationer med betalere, leverandører, ogkolleger læger og andre udbydere.
Disse undervisningsmaterialer var aktuel på det tidspunkt de blev offentliggjort ogsendt til OIGS websted. De blev udarbejdet som uddannelsesmæssige ressourcer; de erikke beregnet til at skabe nogen rettigheder, privilegier eller fordele. Selvom ethvertrimeligt forsøg er gjort til at sikre nøjagtigheden af oplysningerne i disse materialer,ligger det endelige ansvar for at overholde de føderale svig og misbrug love hosudbyderen af tjenesteydelser. OIG medarbejdere, agenter og medarbejdere giver ingenrepræsentation, garanti eller garanti for, at disse samlinger af oplysninger er fejlfri ogbærer intet ansvar eller erstatningsansvar for resultater eller konsekvenser af deresbrug. Disse materialer er resumeer, der forklarer visse aspekter af de føderale love,svindel og misbrug, men er ikke juridiske dokumenter. De officielle oplysninger erindeholdt i de relevante love og regler.
IFØLGE ABI HÆVDER FALSKE I DET FORENEDE KONGERIGE, SIDSTE ÅR TOPPEDE 1,3MIA £.
Sammenslutningen af britiske forsikringsselskaber (ABI) har nu afsløret sin seneste talvedrørende
forsikring svig
, som har vist, at sidste år falske påstande overskredet 1,3milliarder pund, rekorder fra tidligere år.
STØRSTEDELEN AF DETTE SAMLEDE BELØB KOM FRA FALSK ELLER OVERDREVNEPÅSTANDE OM AUTO POLITIKKER.
ABI påpegede også, at forsikring svig i hele industrien – ikke kun i auto-sektoren – harværet stigende i et alarmerende tempo, og at det nu ha
r nået sit højeste sats, efter envækst på 18 pct., sidste år, i forhold til de tal, der blev indsamlet i 2012.Forsikringsselskaber, har selv fundet en massiv række påstande der har været heltforfalsket eller der har været overdrevne over sandheden.
ANTALLET AF FORDRINGER, DER INVOLVERER FORSIKRINGSSVINDEL HAR NÅET ENSLÅENDE SATS.
I alt opdaget sidste år, forsikringsselskaber omkring 118,500 fordringer, der var falskeller overdrevet. Der arbejdede ud til omkring 2,279 hver uge i hele længden af året.Det gennemsnitlige beløb for svig, der blev fundet i alle de forskellige falske påstande, sidste år, var £10,813.
Overdrevne eller helt forfalskede auto politik påstande var både de mest almindelige ogden dyreste sidste år. Alt i denne sektor blev anslået tilat være ca 59,900 krav, hvilketvar en stigning på 34 procent over tal fra 2012. Desuden omkostningerne forbundetmed krav også rose, der er steget med 32 procent i det foregående år, at nå frem til entotal på 811 mio £.
Indenfor kategorien auto var en af de største bidragydere til totaler i rapporten ABI fra"crash for kontanter"-ordninger. Her, intetanende drivere befandt sig i ulykker nårsvindlere smadret lige ind i dem, så at de kunne gøre krav til personskader og skader.Den samlede skønnede eksponering til forsikringsselskaber fra disse scams, alene, blevanslået til £120 mio.
På samme tid, men viste rapporten, at forsikring svig i ejendomssektoren faldt med 38procent fra at have været 137 millioner pund i 2012.
Besøg vores
kvidre side
og
Blogger Page
Texas Investigated More than 550 Insurance Fraud Cases in 2013
Texas Department of Insurance Fraud Unit opened investigations into more than 550 insurance fraud cases in 2013.
More than $10.3 million in insurance fraud was identified in criminal cases referred for prosecution in 2013, the department said. Court-ordered restitution for cases that reached final adjudication during this same period totaled more than $7.5 million.
"The amount of insurance fraud committed in Texas is growing and the schemes to make false claims for insurance benefits are becoming more complex," Texas Insurance Commissioner Julia Rathgeber said. "I would like to thank local prosecutors for their diligent efforts to combat fraud with all of the tools available to them. Together, we can build a strong line of defense against these crimes."
These are the fraud unit's top 10 cases for 2013:
·
Mike Klein filed continuous injury claims with his health insurer after his retirement from the San Antonio Fire Department. Klein forged paperwork from his doctor and supervisor in support of the claims. Klein pleaded guilty to insurance fraud, a second-degree felony. He was sentenced to 120 months deferred adjudication and ordered to pay $2,000 in fines and $117,140 in restitution.
·
George Martinez was employed by multiple employers while he was receiving workers' compensation benefits after being injured at his primary place of employment. Martinez did not notify his workers' compensation insurance carrier of his other employment as required by law. Martinez pleaded guilty to insurance fraud and was sentenced to 48 months deferred adjudication. He was also ordered to pay $2,000 in fines and $7,196 in restitution.
·
Christopher Purser and Robert S. Mills sold fictitious marine insurance to the owner of Shoreline Cruises of Lake George, NY. When the cruise ship Ethan Allen sank and killed 20 elderly tourists, the company was left with no valid insurance coverage. Purser and Mills pleaded guilty in U.S. Federal Court – Southern District of Texas to federal charges stemming from an investigation by the TDI Fraud Unit, the Internal Revenue Service, and the Federal Bureau of Investigation. Purser was sentenced to 188 months in prison. Mills was sentenced to 120 months in prison and was ordered to pay $2.45 million in restitution.
·
In Dallas County, Sylvia Leyva-Talamantes billed Blue Cross and Blue Shield for 110 health claims for services that were not rendered. She received more than $28,131 in benefits from these false claims. Leyva-Talamantes pleaded guilty to insurance fraud, a second-degree felony. She received 120 months deferred adjudication and was ordered to pay $2,000 in fines and $28,131 in restitution.
·
Leslie Ray Collins of Sugar Land, also a former insurance agent whose license was revoked in 2009, collected insurance premiums for fictitious residential and commercial insurance policies that he created. Collins failed to forward the premiums to an insurer to bind valid coverage but instead used the funds for personal benefit. He also obtained premium financing agreements on fake policies and kept those funds. Collins used the funds in a commercial real estate scam that resulted in the loss of several millions of dollars to investors. The Harris County 338th District Court convicted Collins of a first-degree felony of misapplication of fiduciary property with value of more than $200,000 and sentenced him to 12 years in prison. The court also ordered payment of $162,424 in restitution. This case was initiated by a complaint to the TDI Fraud Unit.
·
Olanrewaju "Larry" Omoyele posed as owner/operator of Rose Tree Medical Clinic and caused different attorneys to file false claims with various insurers for treatment of patients allegedly injured in auto accidents. Neither the clinic nor the patients named on the insurance claims existed. Insurers paid a total of $114,382 to either Rose Tree Clinic, the attorneys, or to the people allegedly involved in the accidents. Omoyele went to trial and was found guilty of insurance fraud, a first-degree felony. He was sentenced to 84 months in prison and ordered to pay $131,182 in restitution.
·
Former insurance agent Leon "Randy" Sinclair III of Houston convinced more than 30 elderly customers to liquidate insurance products and other assets and place the proceeds in charitable gift annuity accounts. Sinclair then misappropriated more than $16 million from the accounts. A Harris County District Court convicted Sinclair of first-degree felony misapplication of fiduciary property and sentenced him to 20 years in prison. The conviction followed a 16-month TDI Fraud Unit investigation.
·
Sylvia Vazquez submitted false cancer treatment claims to her insurer, when in fact she had not been treated for cancer. Vazquez pleaded guilty to insurance fraud, a third-degree felony, and was sentenced to 120 months deferred adjudication, 120 hours of community service, and was ordered to pay $50,025 in restitution.
·
Former licensed escrow officer Pearl J. Whitworth of Huffman fraudulently diverted customer funds to a Texas corporation for which Whitworth was the registered owner. Thirteen wire transfers, totaling more than $299,000, were made from the title company business account where Whitworth worked to her personal bank account. She pleaded guilty to first-degree felony theft, was sentenced to 120 months' probation, and ordered to pay the full amount of the wire transfers in restitution. TDI revoked Whitworth's escrow officer license.
·
Richard Trevino, DBA Chiro-Health Inc., billed health insurers for $515,063 of chiropractic services that were not rendered and received $153,536 in reimbursements. Trevino pleaded guilty to insurance fraud, a first-degree felony. He was sentenced to 60 months' probation, 200 hours of community service, and ordered to pay full restitution.
How to prevent, detect and investigate fraudulent claims
Insurance fraud equates to around £16m every week and £840m a year. The footage below shows a college student noticing water in the reception area and then intentionally slipping over, which resulted in a fraudulent insurance claim.
Injury claims in the workplace are a prime example of where a fraudulent claim may be made. These arise from an allegation that the organization was negligent, allowed the situation to become dangerous and led to a foreseeable risk.
A few practical, preventative steps will reduce risk and cut the time, effort and cost of investigations. By implementing a policy of regular inspection, risks will be identified sooner and accidents could be prevented. Ensuring that all inspections are carefully documented means they can be presented as evidence in court if it becomes necessary to defend against charges of negligence. At the very least, you should make every effort to disrupt the activities of the would-be fraudster who thinks that you are a soft touch. Installation of CCTV cameras is an important preventative measure.
Remember, if you do have a claim against you, act quickly. If you delay, valuable evidence will be lost and lawyers will apply pressure. So much more can be achieved if you keep one step ahead of the fraudster. By putting your strategies in place as soon as possible, you can be ready to deal with the claims quicker, more effectively and more efficiently.
Consider taking these steps to help detect fraud:
• Don't delay – this may lead to pre-action discovery proceedings and other increased costs.
• Visit the scene as soon as possible to obtain your own photographic evidence.
• Validate every piece of information that is presented to you.
• Refer suspicious claims to a fraud coordinator for an expert opinion.
• Check the claimant exists on the electoral role and investigate their living situation.
• Liaise with regional counterparts to deliver a consistent approach in your prevention and sanctions.
• Consider visual mapping of claims to see if a pattern emerges regarding the location of incidents and claimants, (e.g. clusters of claims in a particular area).
• Check for similar handwriting on sketches to track regular claimants or intermediaries.
• Deploy effective staff training in claim investigation techniques.
How Zurich Municipal combats fraud in insurance
At Zurich Municipal, we strongly believe in embedding fraud detection within all areas of claims handling, providing staff with the knowledge and tools to ensure that all suspicious activity is properly and thoroughly investigated. Examples of this include:
• Zurich has a dedicated Claims Investigation Unit (CIU), a team of 30 professionals who focus on the investigation of suspicious claims, raising awareness amongst staff and customers, and gathering and sharing intelligence.
• In addition, there are more than 25 full- and part-time fraud handlers and coordinators at our claim-handling sites to ensure that all suspicious claims are referred for investigation.
• We have a panel of approved suppliers and solicitors who complement the work we do in-house.
• Training is regularly delivered to all claims staff to make sure they know what fraud looks like and where they should refer the claim to.
• We will always look to prosecute fraudsters when the evidence exists, working closely with the Insurance Fraud Enforcement Department
• We contribute to industry initiatives, such as the Insurance Fraud Bureau, to ensure that Zurich is strongly represented.
4-year auto theft, insurance scam investigation leads to arrests
A four-year investigation ended Friday with 12 arrests, and more expected, in connection with a million-dollar auto theft ring that allegedly ripped off car dealerships and insurance companies in the Los Angeles area.
The California Department of Insurance said charges have been brought against 17 people in Los Angeles and one in Fresno.
The ring, according to the state agency, used phony credit cards and bogus bank accounts to purchase 21 high-end vehicles -- including cars made by Mercedes, Audi, BMW and Lexus -- from 18 different Los Angeles dealerships.
They insured the vehicles and crashed them, the Department of Insurance said, in staged wrecks that often involved multiple vehicles driven by members of the ring. They then made insurance claims on the damage and defaulted on the loans. Three of the cars were exported out of the country.
Twelve of the alleged car crooks are in custody following early morning arrests. Two are making arrangements to surrender and four are still being sought, a spokesperson for the state agency said. Among those arrested is a husband-and-wife team, the agency said.
Members of the alleged ring are being charged by the Los Angeles County district attorney's office with theft of a vehicle by false pretenses, insurance fraud, grand theft from insurance companies, perjury on Department of Motor Vehicle documents and giving false information on government documents.
"Insurance fraud is a multibillion-dollar drain on the California economy that results in higher insurance premiums for California businesses and consumers," said state Insurance Commissioner Dave Jones. "This organized ring filled their pockets by ripping off insurance companies and auto dealers."
The multi-agency investigation, dubbed Operation High End, originated in the Fresno office of the Department of Insurance, and went on to include assistance from the agency's offices in Valencia, Los Angeles, the Inland Empire, San Diego and Orange County.
The arrest sweep involved more than 100 officers, the agency said, at locations in Van Nuys, Glendale, North Hollywood, Los Angeles, Sunland, Granada Hills, Panorama City and Fresno.
Agencies participating in the arrests included the Los Angeles Police Department's Task Force for Regional Auto Theft Prevention, Ventura County's Auto Theft Task Force, the California Highway Patrol, the Franchise Tax Board, and members of the San Bernardino County and Riverside County district attorney's offices.
Eleven insurance companies were hit with phony claims, the agency said, including Geico, Farmers, Progressive, Ameriprise, Unitrin, State Farm, Nationwide, Allstate and Wawenesa.
Names of the dealerships were being kept from the public for now, the agency said, because the investigation is ongoing.
Original Source at The Seattle Times
Life insurance
has been called a euphemism for death insurance, but who wants to think about it that way? The important thing is that you think about it, and get insured, if needed.
• A primer on life insurance, from the Boston branch of the Better Business Bureau, explains the many kinds of policies. The guide explains the different kinds of insurers and notes you must read the actual policy before buying.
• Bankrate.com writer Jay MacDonald explores the "myths about buying life insurance."
James Hunt, with the Consumer Federation of America, recommends term life and 401(k) investments as an alternative to whole-life policies, saying, "The problem is, 40 (percent) or 50 percent of the buyers drop out within 10 years and never get a good return on their money."
• Tips at Forbes.com explain more about term insurance. "If you are in a situation (where) your dependents will not rely on you financially forever, your best bet is probably a term-life policy," writes contributor Jessica Bosari. "Once kids are [financially independent], there is no reason to continue paying for life insurance."
• You can look up Standard & Poor's ratings for companies at Insure.com, an independent insurance website.
• ConsumerReports.org advises caution even with a well-rated company. This article gives guidelines for deciding if ratings are trustworthy and how to evaluate the financial health of an insurance company.
Original Source at starherald.com
Few personal milestones compel someone to buy life insurance coverage like becoming a parent.
In the event of an untimely death, life insurance can serve as a financial safety net to ensure there's money available to pay for everything from medical bills to a home mortgage and the future college education costs.
Many Americans have taken steps to line up such a financial cushion.
At the end of 2012, there were 146.2 million individual life insurance policies in effect, with coverage totaling $11.2 trillion, according to the American Council of Life Insurers.
Here are five tips for new parents looking to buy life insurance:
1. LEARN INSURANCE OPTIONS
Life insurance policies can vary widely, but they generally fall under two categories: Term insurance and permanent insurance, which are often referred to as whole life or universal insurance.
With term insurance you pay a premium for a set period, commonly 10 years or 20 years, and your policy entitles you to a specific amount of money. Unless the policyholder dies, triggering a payout, any premiums paid are lost once the policy term ends.
In contrast, whole life insurance policies cover insured individuals as long as they live. These policies also function as savings vehicle. A portion of the premiums paid for the policy are invested to provide a pool of money that the policyholder can access, tax-free, while they're still alive. Such policies are generally more expensive than term life insurance, however.
Andrew Porter, a certified public accountant in LaFayette, California, advises clients who are new parents to avoid whole life insurance.
"The cheapest form of insurance, generally speaking, for healthy, young adults is term (policies)," Porter said.
2. DETERMINE COVERAGE PRIORITIES
Generally, an insurance agent will help you determine an appropriate coverage amount for the policy by examining some of the key costs your family will have in years to come, such as the cost of child care, education and the mortgage.
Another approach is to figure out how much income you're expected to earn over your lifetime.
Still, while it might be tempting to think of life insurance in terms of a dollar amount, it makes more financial sense to tie that amount to a goal, like paying off a mortgage or college tuition, said Porter.
"If you're going to buy insurance you want to have a specific use for each policy," he said. "It opens the way for insurance agents to oversell insurance that you may or may not need."
3. BUY A POLICY EARLY
The cost of life insurance doesn't hinge on your credit rating, savings or assets. It's determined by your age and the results of a medical evaluation that's required every time you seek coverage.
If you're a couple in your 20s and healthy, you'll pay less than when you're in your 30s and 40s.
"If you can qualify now it's better to do it, versus waiting and something could change in your medical situation and you may end up not qualifying," said Craig DeSanto, head of life insurance and long-term care at New York Life. "And the younger you buy, the cheaper it is."
A 20-year-old man who is healthy and doesn't smoke could be charged, on average, $32.53 a month for $500,000 in coverage on a 20-year term life insurance policy, according to an estimate by insurance quote portal TrustedChoice.com.
By comparison, a 50-year-old with the same health characteristics would be charged $111.38 per month for the same coverage.
4. CONSIDER INSURING BOTH PARENTS
It's common for both parents to work and contribute to household expenses and the costs of caring for their children. That's one reason experts recommend both spouses have life insurance, particularly if they both pitch in to pay the mortgage.
But even in cases where one parent quits work to care for a young child, that parent should be insured.
"If you're providing for someone it's not just income that you make as an employee, it's the value you're providing taking care of a dependent," said DeSanto.
5. CONSULT THE PROS
Wading through the trove of life insurance offerings can be challenging. It's best to consult with a financial advisor and meet with an insurance agent who can provide the most up-to-date rates and policy options available.